Occupational Health Program at SDU University, Kolar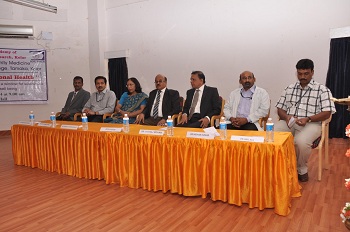 AOHK Members participated in a CME program on Occupational Health which was held at Sri Devaraj Urs University, Kolar on 18th March '14.
The seminar was inaugurated by the SDUU Vice Chancellor Dr. Premanath F Kotur.
Dr. H.R. Rajmohan, Dr.Sashikala Chandrasekar and Dr. Bobby Joseph from Association of Occupational Health Karnataka and Dr. C. Muninarayana, Professor & HOD, Community Medicine Department of SDU Medical College spoke on this occasion.
Dr. N.S. Anil, Organizing Secretary of the CME Program and the other faculty members of the department took active role in conducting the program.
Topics on Basic Occupational Health Services were covered in the lectures for the benefit of the undergraduate and post graduate students to create interest & awareness about Occupational Health.
About 150 Delegates from Karnataka and faculty from SDU Medical College participated in the program which generated great interest and created lot of interaction among the participants.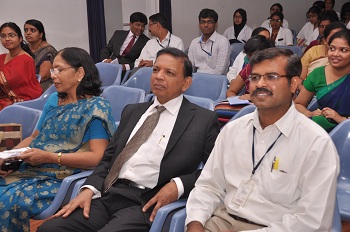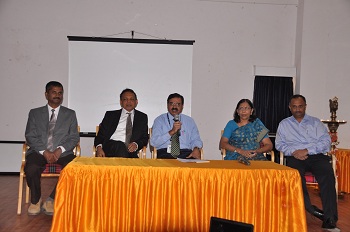 Occupational Health Program at SDU University, Kolar