CME Program on Cardiology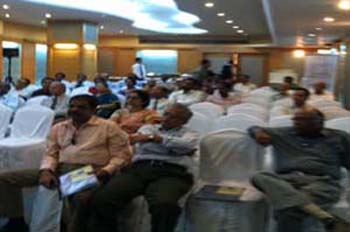 A CME program on Cardiology was conducted by AOHK on 28th September 2013 at Hotel Le Meridien, Bangalore.
Dr. Sanjay Mehrotra and Dr. Dipesh Trivedi, Senior Consultants of Narayana Health Hospital, Bangalore spoke on Overview of Interventional Cardiology in Modern Era and Heart Diseases in Children, respectively.
Dr. Sashikala Chandrasekar, President AOHK presided over the program. Hon. Secretary Dr. M. Thyagaraju and Jt. Secretary Dr. Naveen gave the Welcome Address and the Vote of Thanks respectively.
Meeting was attended by many members and it was an interactive session as the topics generated lot of interest.