Occupational Health Day- 2014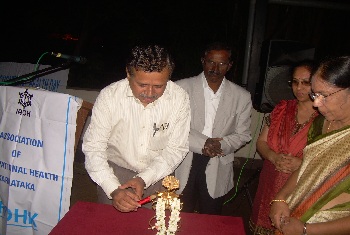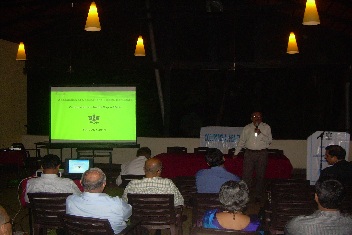 Occupational Health Day was celebrated by AOHK on 9th July 2014 at Catholic Club, Bangalore
Program was inaugurated by lighting of the lamp by the dignitaries.
Program was presided over by Dr. Sashikala Chandrasekar, President, AOHK.
Hon. Secretary, Dr. M. Thyagaraju welcomed the gathering.
This year's OH Day theme - " Effective Occupational Health Programme – A Vital Resource for Productivity and Sustainability " was very well explained and dealt in detail by the Chief Guest of the day, Dr. M.V.Sreenivasan, Chief of Medical Services, BEL Hospital and ex National President of Indian Association of Occupational Health & ex President of AOHK.
A good and result oriented OH program leads to a healthy workforce which in turn leads to a healthy profitable organization, reflecting a healthy balance sheet. Occupational Health professionals should make use of this opportunity to tap the benefit by projecting Occupational Health Services and making it an important and integral part of the organization.
The theme talk was followed by paper presentation for the AOHK Awards for the Annual AOHK Conference.
Dr. Balaji Lakshmipuram, Dr. K.H.Deepa, Dr. Chithra and Dr. Ramakrishna Goud presented papers for Sri Mohanmal Award and Dr. Mahadevan Memorial Award.
Meeting ended with Vote of Thanks by Dr. K.H. Deepa, Treasurer, AOHK.